The top Christmas gifts to wow him this Christmas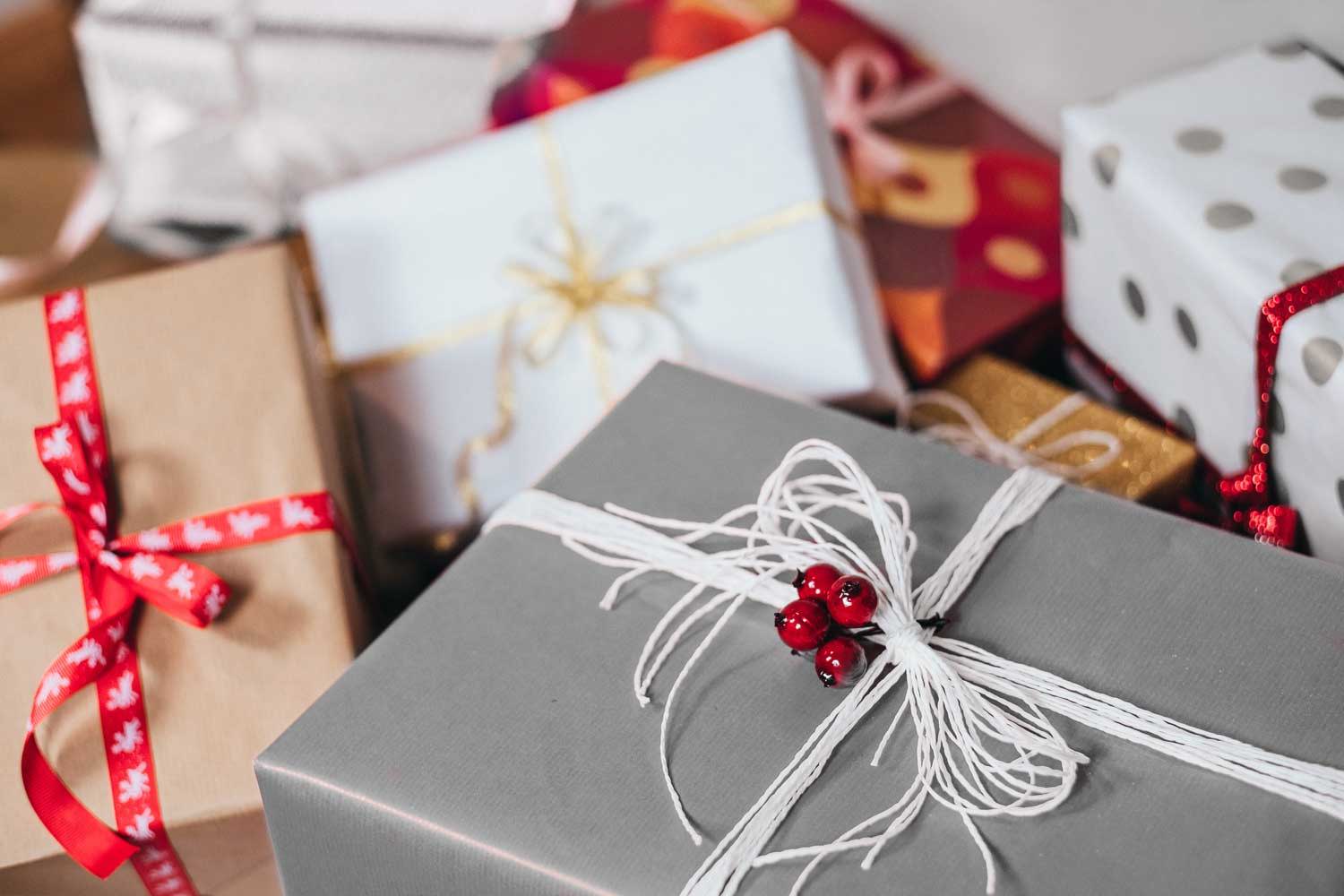 Can you believe it's that time of year already?!
Yes, Christmas is once again upon us and there's not much time to get the perfect presents sorted for our nearest and dearest.
It's time to stoke the fire, light a cinnamon candle and fix yourself a hot chocolate (with whipped cream!) whilst we take you through our hand picked Christmas gifts for him. Although there is so much more to Christmas than gift giving (family, friends and food of course!), we think that selecting a unique and personal gift is one of the best ways to show how much you really know and love the people close to you at Christmas.

If you need help deciding on a Christmas gift for your brother, boyfriend, partner or husband we've put together a selection of personal gifts that are going to surprise and delight from the moment they are unwrapped!
In this guide, not only will you find a selection of unique gift ideas but you may just find an excuse to treat yourself to something for your own walls! (We know this is a little selfish, but it's also the time for self-indulgence, right?).
With a selection of over 400 wall art prints in our online art gallery we've whittled down our most popular wall art so its' easier for you to choose – because let's face it, wouldn't you rather be drinking a Christmas cocktail than traipsing through the snow and rain?!
Whether you're looking for a sophisticated gift for him or something more light-hearted, we've got the perfect Christmas gifts that are not on the high street! From stylish wristwatch art prints to bold gin bottle illustrations we have gifts for all the men in your life!

If you're looking for multiple or duplicate Christmas gifts you can use our festive Buy 2, Get 3rd free offer on all unframed prints to create a stunning set.
Another standout is our selection of framed wall art prints. These arrive framed and are ready to hang, meaning all you have to do is enjoy a mulled wine as you wrap – no time wasted on having to frame them yourself! And if you're looking for something more luxurious, our premium canvas wall art is just the ticket! These gallery quality canvases are printed on fine cotton canvas and are the perfect gift for any art lover.
So before you give up hope of finding something your partner, brother or dad will actually like this year, read our gift guide below – it may just spark a few ideas of what to get them this Christmas!

1. Wrist Watch Wall Art Prints
From £14.99
2. Framed Gin Bottle Prints
From £44.99
Looking for a unique gin gift? Our gin wall art is the perfect gift for gin obsessives! Whether he has one favourite bottle or a fully stocked gin bar we're sure that he will love to add one of these statement pieces to his collection!
3. Beer Bottle Print Gift Set
From £44.99
Gin not his thing? Our Beer Bottle print gift set is sure to grab his attention! Inspired by four iconic beer bottles, this gift set will make a fantastic display in any man cave or gaming room!
4. Kitchen Condiment Wall Art Prints
From £14.99
Foodies will love our Kitchen Condiment wall art prints, which are perfect for creating a moment of unexpected fun and vibrancy to any kitchen or dining space. You definitely won't find this unusual and quirky Christmas gift idea anywhere else this year!
5. Framed Tequila Wall Art Print
From £44.99
If the man in your life is a tequila fan, why not treat him to one of our newly designed tequila wall art prints? The muted tones in this sleek bottle are the perfect accompaniment to any dark interior spaces.
6. Framed Old Fashioned Cocktail Print
From £14.99
Our Old Fashioned Cocktail print will add classic style and character to any corner of the home, especially if you have a home bar or dedicated drinks corner. There is a fine art to making a great cocktail and this print captures the intense flavours and aroma of an old fashioned – this one is for the cocktail connoisseurs, not for the faint of heart!
7. Aftershave Wall Art Prints
From £14.99
Does the man in your life have one aftershave that he can't get enough of? Spice up his Christmas present this year by picking up one of our fragrance bottle prints alongside one of the real bottles (ours lasts much longer btw!). These contemporary wall art prints are a unique way to express his personality and are perfect for bedrooms, home offices or if he has his own bathroom!
8. Whiskey Bottle Gift Set
From £14.99
Does he have a taste for the finer things in life? Our Whiskey print gift set is ideal for those who love a dram (or two) in the evening! With a rich, malted colour palette and expressive brushwork, this print gift set will win over any serious whiskey lover this Christmas!
9. Framed Gin Bottle Wall Art Print 'Hebridean Hue'
From £14.99
Our 'Hebridean Hue' print has been inspired by one of Scotland's best-loved gins. The print captures the bottle's unique curves and distinctive turquoise colour, which are instantly recognisable to any real gin fan! With a range of sizes to choose from, this wall art print will make a unique gift that is perfect for the gin lovers in your life!Available both unframed and framed.
10. Framed Gin Bottle Print 'Ocean Blue'
From £44.99
The deep blue colours of our 'Ocean Blue' gin print will bring depth to any space and is bound to get the attention of fellow gin lovers! This one works great as a stand-alone print or you can use our buy 2, get 3rd free deal on unframed prints to mix and match for a stunning gallery wall display.Available both unframed and framed.
We hope our Christmas picks have given you some ideas of what to get the men in your life this Christmas. If you are interest in buying some of our prints as gifts don't forgot to sign up to our Black Friday VIP List below so access to our special offers before everyone else!
JOIN VIP LIST FOR EARLY ACCESS TO OUR SPECIAL OFFERS