Stylish and sophisticated halloween decor ideas for 2019.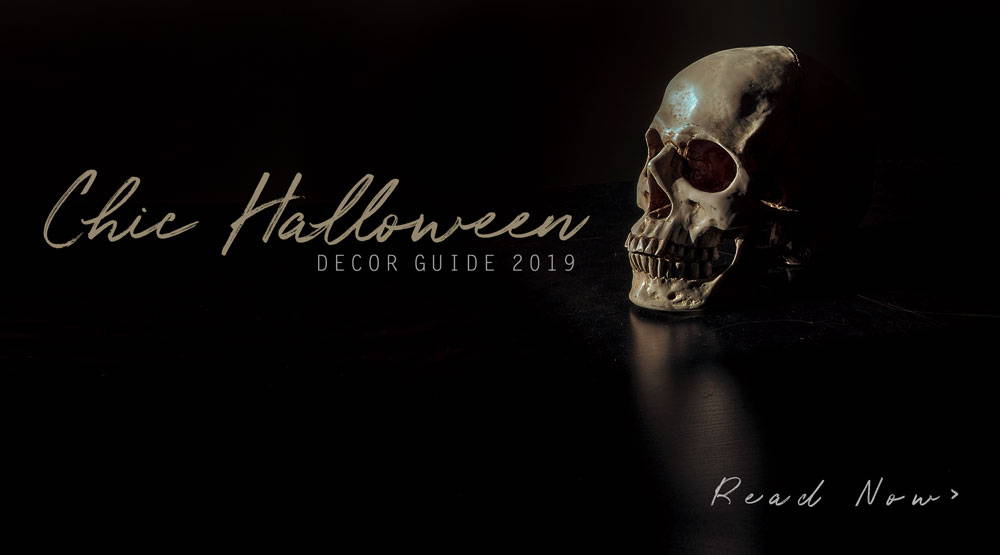 What images spring to mind when you think of Halloween decorations?
Broomsticks, fake cobwebs, skeleton wall decals, carved pumpkins? Yes, all of these things belong firmly to the tradition of decorating your home at Halloween but this year we've decided to take a fresh approach to this annual celebration.
Although there's a place in our hearts for the kitsch and clichéd Halloween décor of years gone by, we wanted to create a contemporary Halloween décor guide that is fit for 2019. In our list you won't find cobwebs or cauldrons – instead we've picked a stylish selection of modern prints, unified with their sleek black colour scheme. This alternative Halloween décor is ideal if you want to pay homage to Halloween but you also want to retain a sense of sophistication in your home.
Hosting a Halloween dinner party or Halloween party? Forget the cheap Halloween table decorations and foods pumped full of artificial food colouring! The real way to wow your guests this year is with a stunning Halloween themed art print that will get the conversation flowing from the moment they walk through the door!
Both high quality and sustainable, these Halloween décor ideas are perfect for decorating your home on Oct 31st . Additionally, once Halloween is over you can re-style them in other parts of your home - who doesn't love sustainable wall décor?!
Discover our top chic Halloween décor ideas for 2019 below and leave a comment with your favourite – Happy Halloween!

1. Fragrance Bottle Wall Art Print 'Egyptian Gold'
From £14.99, We Love Prints
Our 'Egyptian Gold' illustration combines deep black and gold tones to create a stunning interpretation of this popular men's Eau de Parfum bottle. Our wall art print will make a bold statement in any room, but is especially suited to darker and luxurious interiors. For maximum impact frame this print in a thick gold frame – it will really make the design pop

2. Champagne Bottle Wall Art Print 'Black Fizz'
From £14.99, We Love Prints
Another black print design with a touch of gold, this print if for bubbly lovers! Illustrated in our signature splatter art style this dramatic print is ideal for contemporary kitchens and dining spaces. Display it on it's own or pair it with our champagne coupe illustration for a real touch of drama.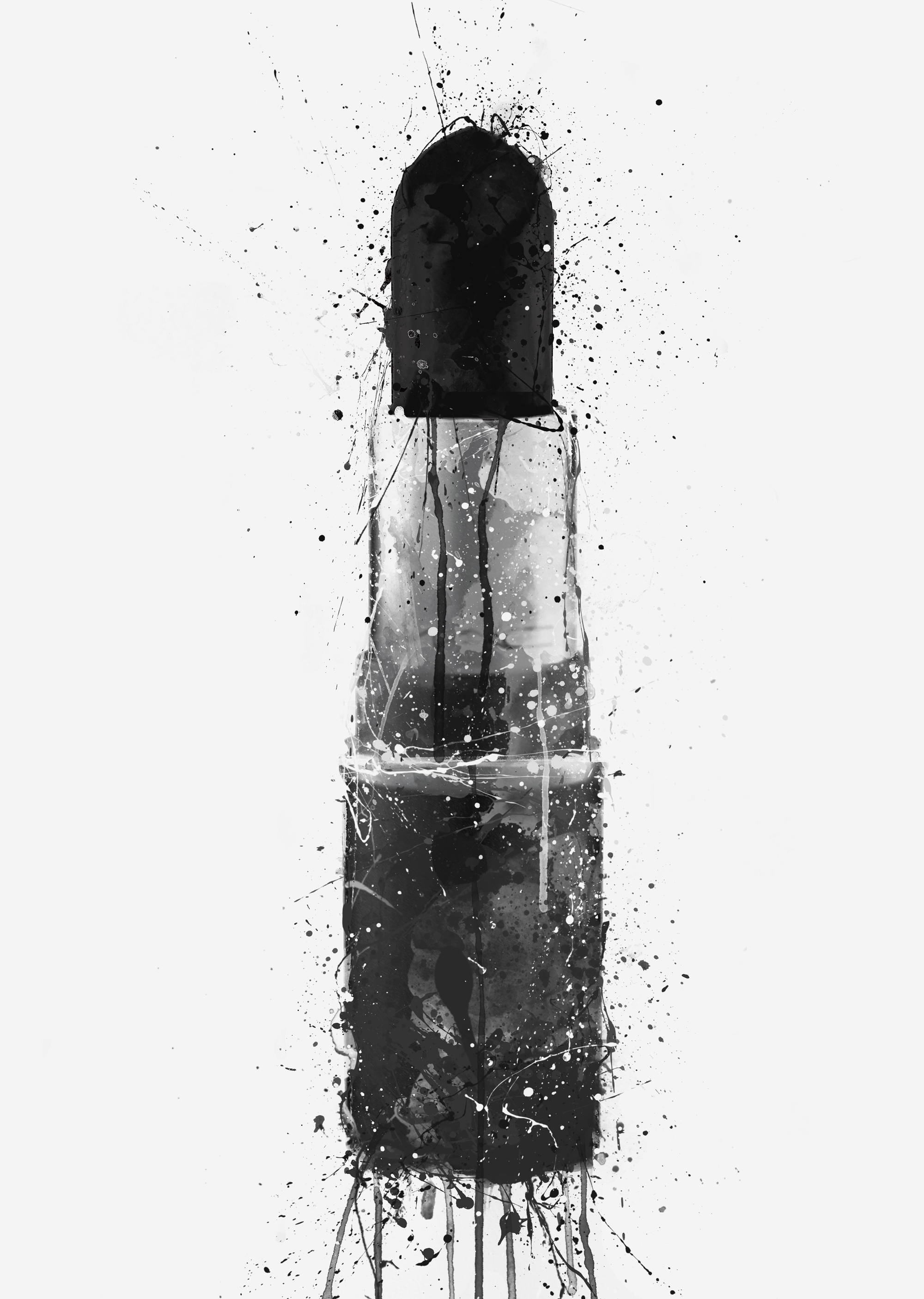 3. Black Beauty Print Set
From £14.99, We Love Prints
. . . because sometimes you just want to indulge in a little gothic moment!Our black beauty print set is a dramatic departure from the pink hues in our makeup print collection, but we really love this take on the design! Bold, daring and powerful this print set is bound to make an impact in any stylish boudoir or dressing room.
4. Wrist Watch Wall Art Print 'Raven'
From £14.99, We Love Prints
This new wristwatch illustration is a dramatic and luxurious addition that sits well beside our beauty and fashion collections. Powerful and bold, we think this wall art print is a must have for any home office, games room or man cave!
5. Fragrance Bottle Wall Art Print 'Midnight Black'
From £14.99, We Love Prints
Our 'Midnight Black' illustration depicts a world-renowned perfume bottle. This stylish fragrance illustration is ideal for creating a luxurious and decadent feel in any space and is a must have for the aspiring fashionistas out there.
6. Fragrance Bottle Wall Art Print 'Granite'
From £14.99, We Love Prints
A new addition to our fragrance collection, 'Granite' is a sleek monochromatic design that works well with a number of prints from our grey collection. If you're obsessed with the current grey interior trend this print is for you.
7. White Pumpkin Wall Art Print
From £14.99, We Love Prints
Off the popularity of our pumpkin wall art print, we wanted to create a new pumpkin print that would fit perfectly into this chic guide. Set against a black background this white pumpkin print is ideal for sleek and contemporary kitchens.
8. Rum Bottle Wall Art Print 'Black Squid'
From £14.99, We Love Prints
Looking for some new wall art but not sure where to begin? Reach out to one of our team who will be more than happy to advise you on the style, colour choice and subject matter that will work for your space - we look forward to chatting with you!