The best autumnal wall art trends and gifts 2019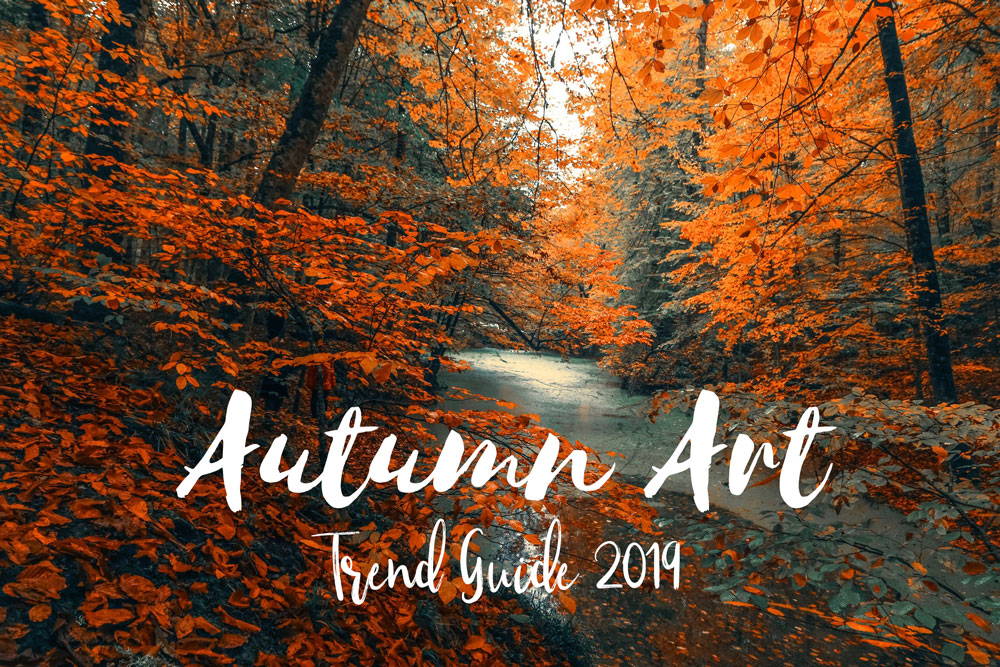 Are you searching for autumnal decor inspiration? Do you want to create a warm and cosy interior in your home? If so, we're happy to say we've got your back!
As summer rolls into autumn and the season begin to change now is the perfect time to focus your attention back to your home. After spending much of the summer outdoors, this is a great moment to take a fresh look at your home and find ways to create a warm and cosy environment for all the family. Wether you are looking to create a warming communal area or you want to imbue your home with a sense of hygge, changing the art on your walls is a fantastic way to create a new interior vibe. From rich, earth toned artwork to nostalgic imagery, we've curated a unique selection of autumnal wall art prints that are perfect for creating a relaxed and cosy feel in your home. With a rich palette of browns, ochres, reds, oranges and yellows we have a range of beautiful wall art that will bring an instant autumnal vibe to any room in your home. If you can't settle on just one print, why not mix and match from our selection of pumpkin wall art prints, root vegetable art and autumnal wall art to create your own unique gallery wall!
If you are going to be attending housewarmings or dinner parties throughout autumn, our autumnal wall art prints also make ideal gifts. If you value thoughtful gifts that your friends and family will treasure for years to come, picking out a special print really shows how much you know and care about the special people in your life.
Check out our top autumnal picks below to take your home to another level of cosiness this autumn!
1. Pumpkin Wall Art Print
From £14.99, We Love Prints
Seeing pumpkins everywhere you go? It must be September! Recognised for it's bright orange exterior, the pumpkin has become a quintessential symbol for the changing seasons. We think this stylish pumpkin wall art print is guaranteed to bring an autumnal vibe to any room in your home - especially the kitchen!
If you are looking for sophisticated halloween decor this pumpkin print could be the perfect way to style your home this October. Pair it with our carrot and maple leaf art prints for a gorgeous orange trio!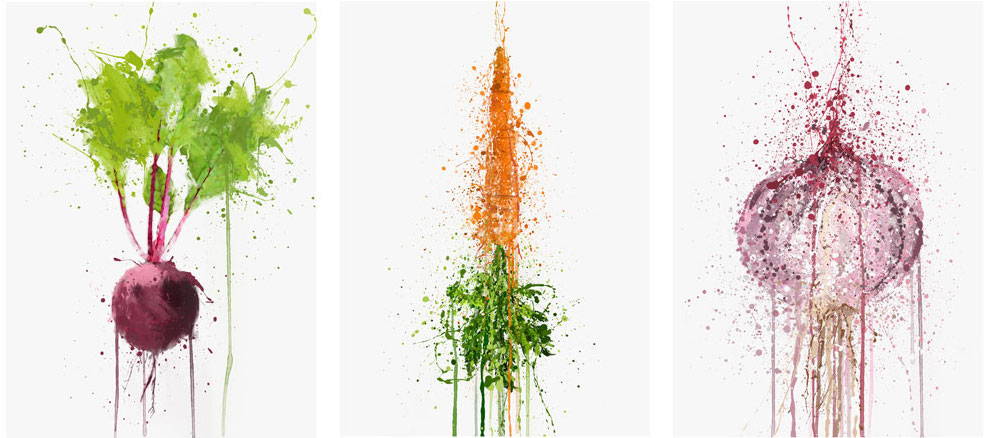 2. Root Vegetable Wall Art Prints
From £14.99, We Love Prints
Our root vegetable wall art prints are great for bringing an autumnal feel to kitchens and dining spaces. Mix and match from our beetroot, carrot and onion prints to create a gallery wall with a beautiful earthen palette.
3. Maple Leaf Wall Art Print
From £14.99, We Love Prints
The red, orange and yellow tones in our maple leaf wall art print are evocative of the rolling autumn landscapes. If there is a room in your home that feels cold and lifeless, use this fiery maple print to bring warmth and cosiness back into the space.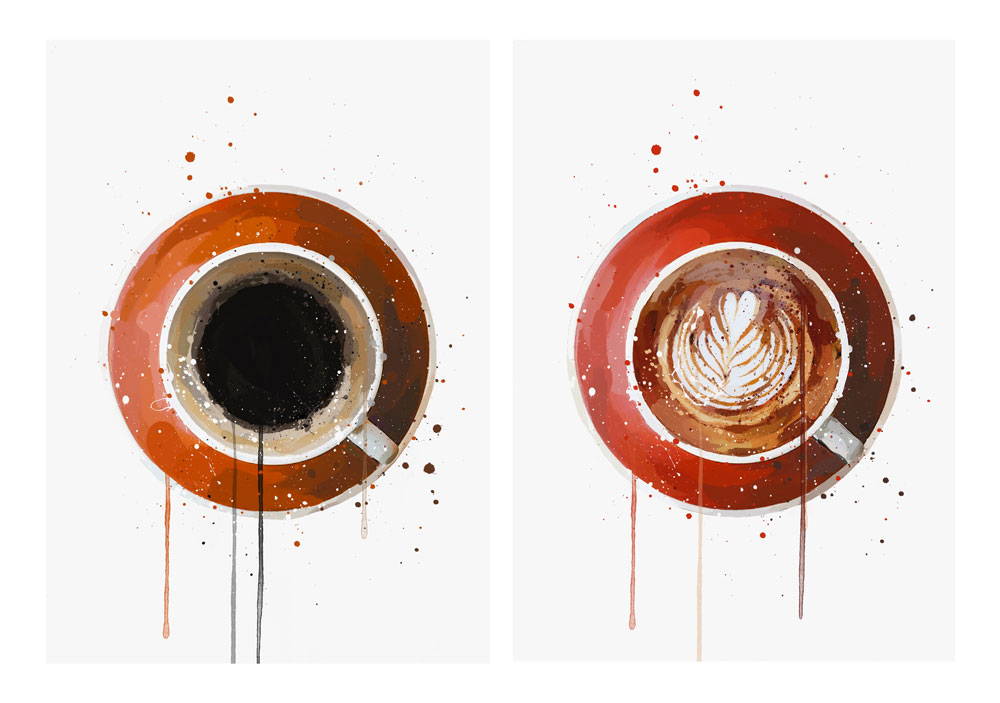 4. Coffee Wall Art Prints
From £14.99, We Love Prints
Love a warm cup of coffee on a crisp autumn day? Our coffee wall art prints are great for bringing a stylish twist to kitchen and dining spaces. With different types of coffee illustrations these prints are also an ideal gift for coffee lovers!
5. Whiskey Glass Wall Art Print
From £14.99, We Love Prints
This whiskey glass print is for those who love a dram in the evening! The rich colour palette of this print makes it ideal for dark and sophisticated interiors. Draw the blinds, light the fire and relax into your sofa with glass in hand - total bliss!
6. Wildlife Wall Art Prints
From £14.99, We Love Prints
As the season's change, we begin to see a change in the wildlife around us. If you are a nature lover you'll love this series inspired by Britain's native wildlife.
7. Old Fashioned Cocktail Wall Art Print
From £14.99, We Love Prints
Another cocktail with the beautiful hues of autumn is the Old Fashioned cocktail. This short cocktail packs a punch and is ideal for sipping over ice. Remember to drink responsibly - these certainly pack a punch!
8. Carrot Cake Wall Art Print
From £14.99, We Love Prints
Carrot cakes pack all the flavours of autumn - carrots, cinnamon, nutmeg, walnuts - into one delicious bake! We LOVE carrot cake so much that we just had to illustrate it as part of our classic cake collections! This carrot cake wall art print is perfect for bringing a nostalgic and homely feel to any kitchen or dining space. With this print you can get all the satisfaction of the cake with none of the calories - now that's a winner!
9. Candy Apple Wall Art Print
From £14.99, We Love Prints
What could be more indulgent and naughty than an apple drenched in deliciously sticky sugar syrup? If you are a fan of halloween you will no doubt love the sticky delights of a Candy Apple! This candy apple wall art print is not only nostalgic but it's glossy, sugar coated exterior makes for a mouth-watering piece of wall art! If you love fun and quirky pieces of art then this is the sort of print that will grab your guests attention when they come to visit you this autumn!
Looking for some new wall art but not sure where to begin? Reach out to one of our team who will be more than happy to advise you on the style, colour choice and subject matter that will work for your space - we look forward to chatting with you!